COOL-FIT the new choice in commercial applications.
Originally published on 2 September 2020 as 'Zonzo Estate chooses COOL-FIT'.
The COOL-FIT 2.0 piping system was introduced into the Australian market early 2019, with the addition of COOL-FIT 4.0 early 2020 by GF Piping Systems Australia. Distributed nationally through the extensive Reece Group, COOL-FIT is a 100% maintenance and corrosion free system with revolutionary 3-in-1 design using reliable electrofusion jointing technology. With added benefits of fast installation and light weight, COOL-FIT is perfect for commercial beer and wine production.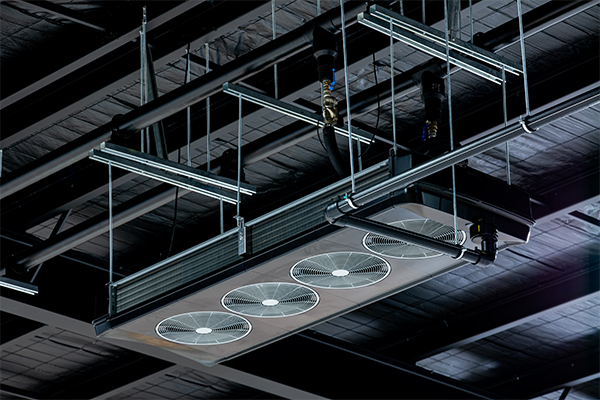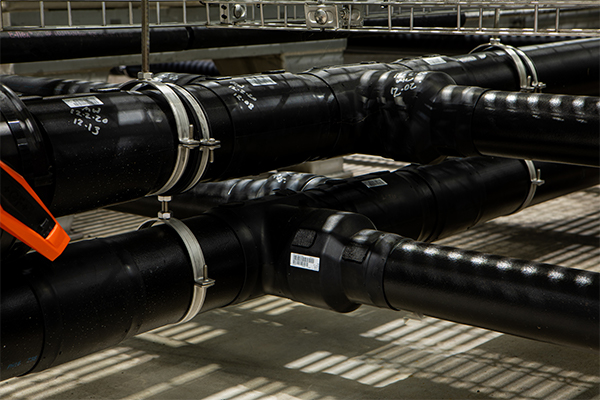 Having previously worked with the COOL-FIT 2.0 system, Winequip was engaged by the popular Zonzo Estate winery with the production expansion of their new winery in Lilydale, Victoria.
The build required piping for winery production, wine storage and comfort cooling applications with a 200kw chiller capacity aligning with the aesthetics of the new winery build. Winequip with the collaboration of GF, Reece HVAC Airport West and sub-contractor, Jorob Plumbing, designed two piping circuits to meet the winery's needs:
Circuit 1: Winery production with COOL-FIT 4.0 in a -5°C flow temperature glycol line
Circuit 2: Wine storage, comfort heating and cooling applications with COOL-FIT 2.0 in 0°C to 40°C flow temperature range.
With the knowledge of being the first installation of COOL-FIT 4.0 in Australia, Zonzo placed a lot of trust and faith in the expertise of Winequip and GF to deliver a high-end installation that met all of the requirements of the winery.
The GF team provided training accreditation and technical support, whilst the Reece Group provided the stock required. The build took seven weeks including commissioning with over 500 metres worth of pipe and 100 fittings used; made possible through Reece Group's extensive logistic capabilities, which proved crucial in achieving the project deadline. Zonzo Estate is now operational and producing more of their renowned wine.
As a complete pre-insulated plastic piping system, COOL-FIT from GF Piping Systems makes cooling applications more efficient than ever before, in all phases of your project.
Watch the Zonzo Estate – Case Study Video by GF Piping Systems.
For more information on COOL-FIT speak to your local Reece HVAC or Actrol branch or head to the websites for:
COOL-FIT 2.0 and COOL-FIT 4.0.
For all your beverage installation requirements get in touch with your local Winequip office.