From major sporting stadiums to pubs and clubs right across Melbourne, Clayton Skinner has built his business on outstanding service and reliability – with the help of continuous staff education and high-quality products.
With over 30 years' experience in the refrigeration industry, Clayton Skinner knows what it takes to build a successful business. A strong desire to apply his craft and build robust client relationships is evident in the way he's run Impact Refrigeration for over 10 years.
Whether it's passing knowledge down to his team or educating new recruits on the importance of never compromising on product quality – it's no surprise Impact Refrigeration have built a reputation on outstanding service and reliability.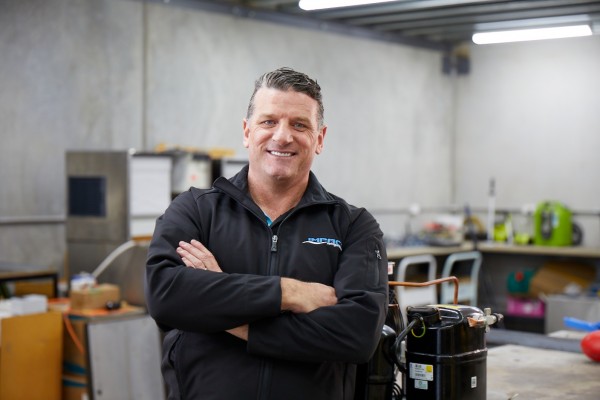 "We're only as good as the product that we supply. There's a great deal of options out there, but we use very few, because we need to supply a great product."
As many in the trade would know, the job is by no means a 9 – 5, with customers "seriously relying on [you]" to make sure they can keep their doors open and customers happy.
"We are in a 100% demanding business, whether it be broken freezer rooms, cool rooms, beer systems. Our day can be flipped on its head in two seconds… If we didn't respond in a critical situation. [Say] within the hotel industry and then they have beer that's flowing out of their taps, that's unpourable, suddenly, the clientele will be leaving the pub."
Clayton and his team at Impact Refrigeration are the quiet achievers, working behind the scenes to ensure there's cold beer in every glass and fresh food on every plate.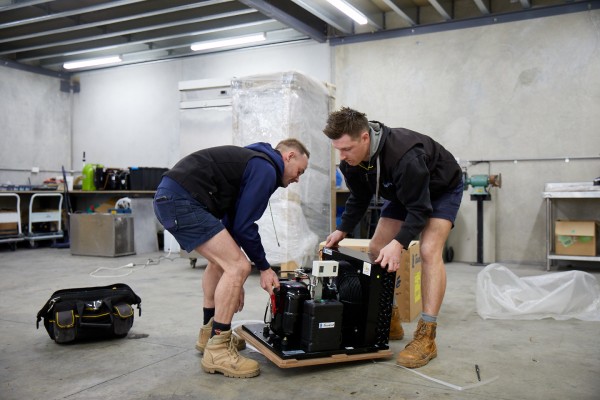 "Refrigeration is an interesting trade. If a tap drips, I think everybody knows that they should ring a plumber. And if the light blows, everybody knows they probably need an electrician. If the fridge doesn't work, nobody knows, or people are not interested in the way refrigeration works. They just really want to go and enjoy the cold beers."
As a master of the craft, Clayton's respect for his customers and their business is unmistakable, which is why he doesn't leave anything up to chance. Clayton and his team install only the highest-quality units that he knows will stand the test of time.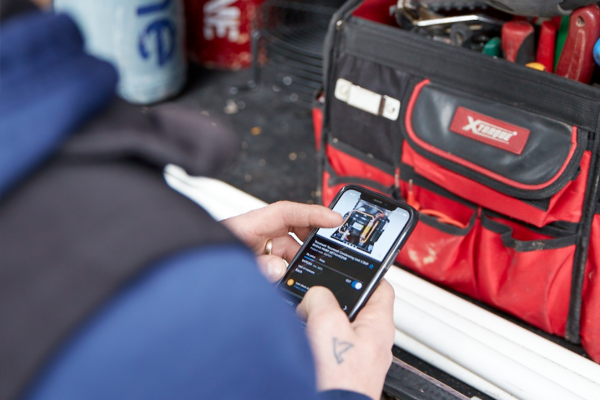 For Clayton, it's all about instilling Impact Refrigeration's core values into the younger generation and educating new members of his team on the importance of using products, like Tecumseh, that guarantee reliability and longevity to his clientele.
"Because if a product fails, it not only costs our clients, but it costs us dearly as well. We choose Tecumseh just purely on a reliability basis there and it's backup support through Actrol our supplier."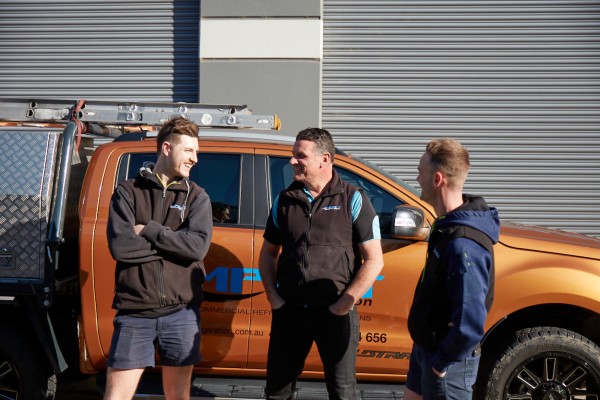 Discover the Tecumseh difference today.